Custom Packaging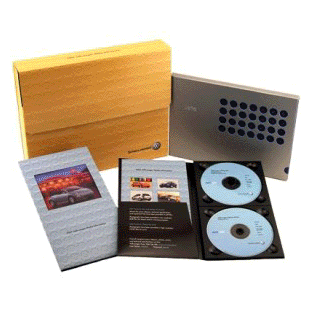 ---
YES Packaging provides custom packaging and promotional packaging.
Based in Chicago, YES has supplied exceptional print, packaging, fulfillment and distribution solutions to top U.S. corporations, ad agencies and associations since 1999. YES Packaging has a vast library of stock and custom packaging options for CD/DVD packaging, USB packaging, custom boxes, custom POP displays, and promotional packaging. If you're looking for something more custom, our packaging design team can engineer anything you can think of. Download our custom packaging catalog and request some samples today!
---
YES Print manages the print production of all your event and marketing materials.
When it comes to printing the collateral for your next marketing project or event, YES Print is your source. With our custom stocks and design resources, YES Print can make your promotional print piece stand out. Request some samples today!
Catalog Printing
Book Printing and Binding
Business Cards
Letterhead
Annual Report Printing
Sign Printing
Banner and Poster Printing
Menu Printing
Trade Show Materials

---
PACKAGING DESIGN
The YES Packaging Design Department can alter any existing die we have available, or engineer one completely from scratch. Once approved, you can choose from CAD prototypes or full color comps to ensure that your custom packaging, or promotional packaging, project is going to look exactly the way you envisioned it.
No matter what the need is, YES has unlimited package designs that cater to your creativity, specifications, budget, and time frame. Download our packaging catalog today to get some great packaging design ideas!
---
DIGITAL PACKAGING
In need of a last mintue batch of CD/DVD Packaging with replication? Or maybe you need 25 custom boxes for a trade show next week. With YES Packaging you can print short-run digital packaging for last minute meetings and conferences without breaking your deadline or budget.
CLICK TO LEARN MORE
---
CUSTOM PACKAGING NEWS
The YES News Center will keep you up to date on the latest custom packaging and graphic design trends. You can also follow our news feed and blogs on Facebook, Twitter, and LinkedIn.
---
AFFILIATIONS
At YES, we are involved in our community and proud to be a member of the following organizations:
The Chicago Print Production Club
Chicago Association of Direct Marketing
Chicagoland Chamber of Commerce
River North Association
custom packaging | cd/dvd packaging | usb packaging | packaging design | promotional packaging | custom boxes | custom dvd packaging | promotional packaging | custom digital packaging | package engineering | package design | catalog printing | book printing | direct mail printing