Work for Yes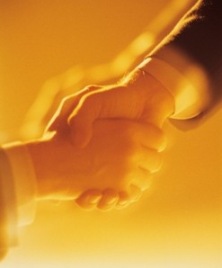 ---
At YES, we seek customer-oriented people with the ability to communicate effectively, have a high level of organization, strong interpersonal skills and a commitment to excellence.
In addition to an applicant's qualifications, we always look for one attribute in particular -- the desire to provide high quality products with excellent customer service. Having a true passion for customer service and pride in your work takes a unique individual.
If you possess these qualities, you will enjoy a rewarding career at YES.
CURRENT OPPORTUNITIES
Social Media Marketing Intern
YES is seeking a social media intern to help support current and forthcoming marketing initiatives. Candidate will work directly with the marketing director on building and maintaining various social media campaigns.
- Candidate will be responsible for actively creating and keeping pages up with current and relevant information, while seeking new ways to reach out to new customers.
- Candidate will research other social media campaigns and offer input on what made the campaign successful/unsuccessful.
- Candidate will also be called upon to offer his/her opinion on efficiency, relevancy, and certain design elements of targeted marketing campaigns.
- Familiarity with Facebook, Twitter, and Linked In a must.
- Excellent writing skills a must.
Compensation: Upon successful completion we will offer school credit and professional recommendations.
To apply, please cut and paste resumes via our contact form here
---
Printing Sales Professional
The qualified candidate will be an experienced salesperson in the Chicagoland area, with proven printing sales experience and a strong account base.
- Must be self-motivated and capable of working well in a team environment.
- Excellent written, organizational skills.
- Detail-oriented, self-starter with outstanding follow-up and follow-through talents.
To apply, please cut and paste resumes via our contact form here