About Yes Packaging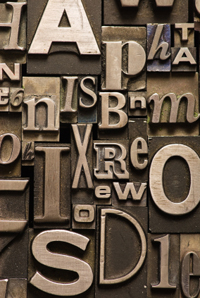 A lifetime in print.
---
MISSION/CULTURE
Our mission is to deliver superior printing and packaging services while developing strong, long-term business relationships.
Our passion for print and packaging is what enables us to go above and beyond the ordinary for our clients. With more than a century of collective experience, we can recommend materials, techniques and equipment to complete your print and packaging project. Here at YES, we want to earn your business, and your trust, on each and every print project we complete.
HISTORY
Coming from a family of five generations of print professionals and spending a lifetime in the business, Jerry Cox founded YES Print Management in 1999 to provide comprehensive, hassle-free print solutions. His print expertise, exceptional customer service and dedication to building long-term business relationships enabled YES to grow year after year. So much so that 95 percent of our new business is referred to us by our existing clients.
To enhance the company's print capabilities and expand into the packaging market, Cox joined forces with Bill Carlton, a seasoned packaging professional. In 2001, YES Packaging was created to offer unique package design and custom, high-quality print packaging.
YES Print and YES Packaging proudly boasts more than 100 years of collective experience represented by our team of advertising, printing, packaging, sales and design professionals.
Give us a few minutes of your time and you will say YES too.
AFFILIATIONS
At YES, we are involved in our community and proud to be a member of the following organizations:
AIGA
Chicago Convention and Tourism Bureau
Chicago Association of Direct Marketing
Chicagoland Chamber of Commerce
Promotional Products Association International
River North Association
The Chicago Print Production Club