Origami and Sound Chips
---
When one of our clients has the opportunity to increase their business, we''ll do anything in our power to help them succeed. In this case a short run of custom proposal books had to be produced and sent overseas within 48 hours for a major presentation. The impact had to be enormous.
YES came to the rescue offering a custom printed over sized turned edge book cover with sound chip and hand made origami mounted on the inside cover. What's even more impressive is that the whole project was turned around within 48 hours.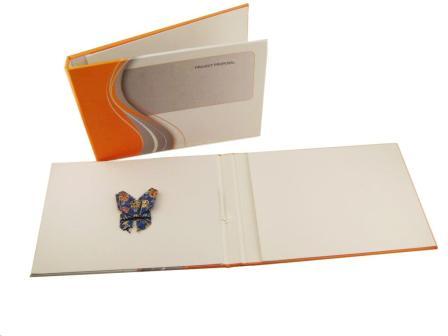 What the Client Said
"...I don't know how we would have gotten this done without your assistance in printing those quickly and personally running them down to the office to assist with assembly. You truly went above and beyond!"